Amy Johnson
Oct. 19, 2016
Record breaking aviator Amy Johnson honoured by 2 statues
Image copyright Ian Sutton
In September 2016 a bronze statue to honour English aviator Amy Johnson was unveiled in Herne Bay, close to where she was last seen alive. In the same month another statue of her was unveiled by actress Maureen Lipman in Hull where Amy was born, to commemorate the 75th anniversary of the pilot's death. Amy Johnson's body and her plane were never recovered but her truly remakable achievements have now been honoured.
1929 Amy Johnson was the first woman in the UK to become an Air Ministry qualified ground engineer.
1930 the first woman to fly solo to Australia.
1931 the first pilot to fly from London to Moscow in one day.
1932 she flew solo from London to Cape Town in South Africa, breaking her husband's previous record by 11 hours.
1936 she regained her London to Cape Town record. This was her last long-distance flight.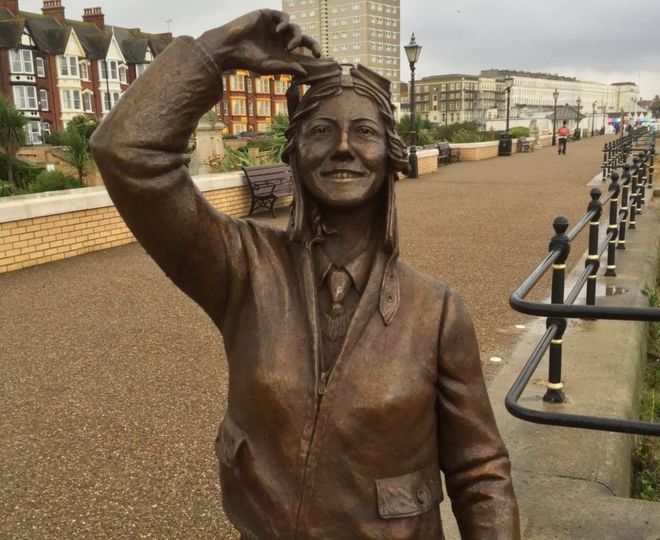 Image copyright Ian Sutton
The Herne Bay statue of Amy Johnson is close to where she ditched her plane in the sea